NYJO exists to empower young jazz musicians and inspire audiences across the UK through engaging participation projects and impactful live performances.
NYJO has grown from a single jazz orchestra to a multifaceted organisation that is committed to supporting and developing musicians of all styles and standards.
Whether you want to become the next emerging artist or simply play for fun – we're here for it.
Event date - August 26, 2022
Locationvenue - We Out Here Festival, Cambridgeshire
The NYJX joins the legendary Pharoah Sanders, Kokoroko, and The Comet is Coming at the 2022 edition of the We Out Here Festival. Tell me more
Event date - September 12, 2022
Locationvenue - Oxford Playhouse, Oxford
NYJO explores the impact on popular music made by Basie & twentieth-century Black American artists that followed. Tell me more
NYJO Learning nurtures young musicians through high quality workshops, courses and performance opportunities. We value access, inclusivity and progress at all levels and believe in harnessing the power of musical participation as a tool for personal growth.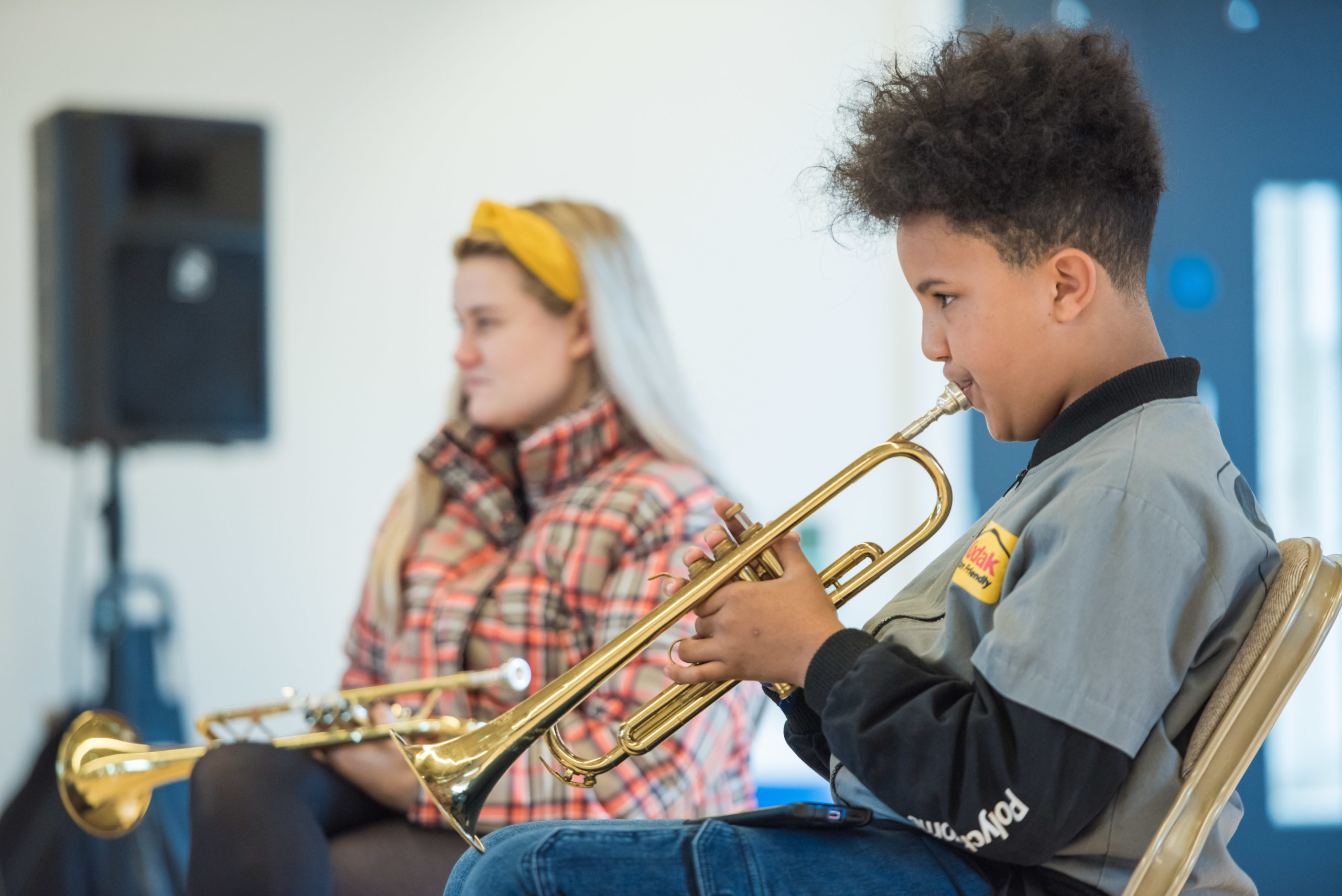 NYJO's latest studio album is on its way! She Said celebrates women's contribution to jazz - past, present, and future. Read more
What was it that made The Thelonious Monk Orchestra at Town Hall the stuff of jazz lore? We delve into the story behind the legendary recording. Read more
Learning Coordinator, Beth Ismay, talks about our work to bring young people together through learning and development opportunities. Read more
Support the future of jazz